After 14 hours of flight and 3 hours of transit time, at last, we arrived in the Manchester Airport. It was 12 noon when we arrived, which translates to 8.pm Malaysian time. It's not tha cold coz it's summer. So i guess i'll be seing more flesh this year.. hehehe (*tanduk keluar).
Anyways, i recognized a few places on the way to Elin's apartment. The locksmith near Elin's old renth0use, the Tesco near a world wide store, and other places. (World wide store is the only place that i know of that sells halal meat).
Elin's new apartment is not bad at all. It's basically situated inside the campus area, so travelling to class is not a problem. Can't wait to go visit my future apartment and get to know my future housemates. Elin says he's a bit blur, but i don't know what to make of that.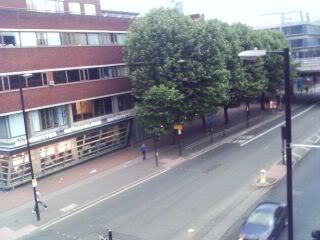 I can actually see the university building right across. Well, University of Manchester is actually a campus inside a city, much like KL university, but not as hectic.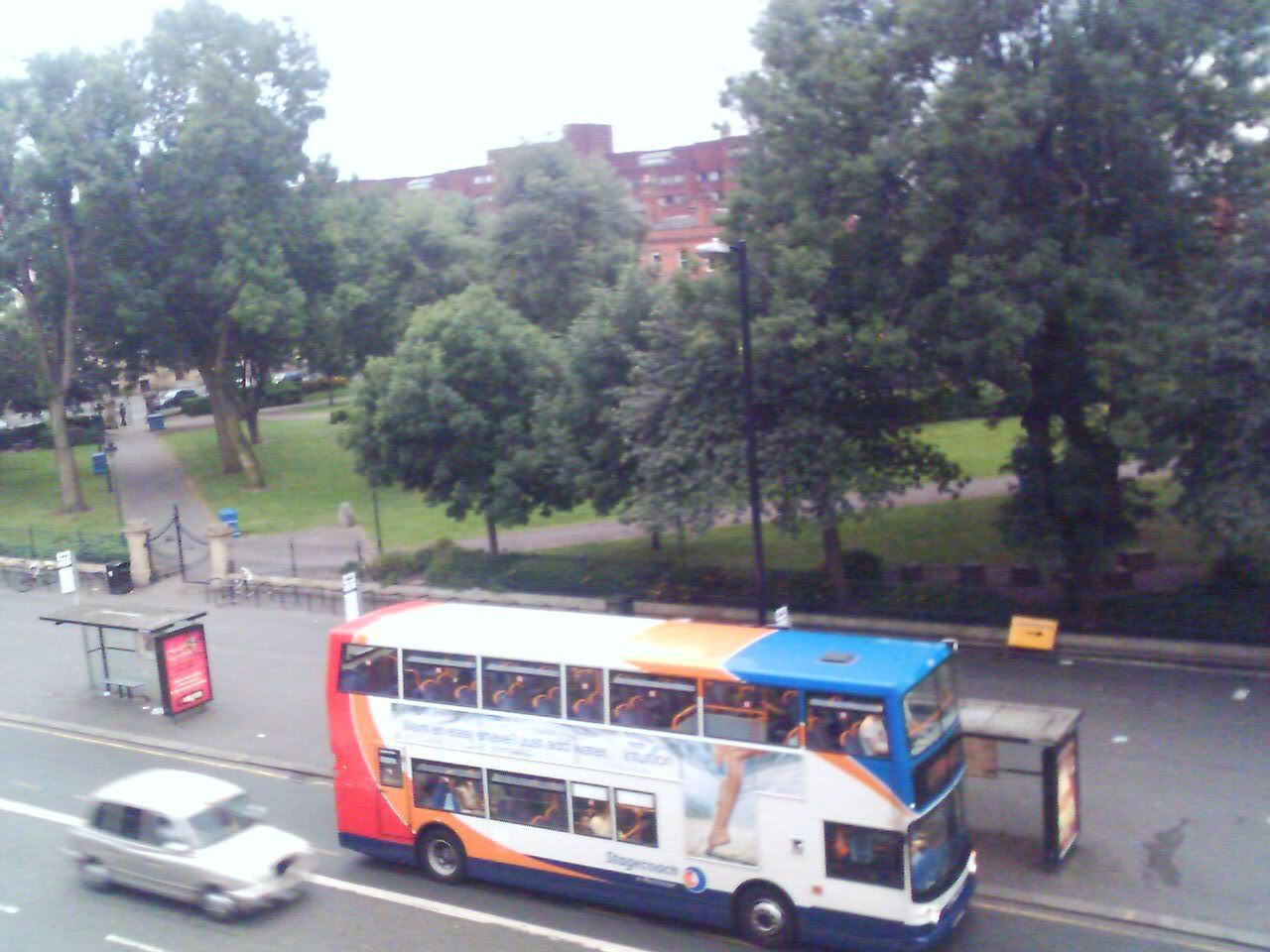 There's also a park right across the apartment building, kewl place to hang out.

Can also see a row of shophouses. There's a pakistani shop selling yummy chicken wings below.. uu yeah!
Just got up from a 4-hour sleep. Hope i can sleep again tonite. It's now only 21:34 here in Manchester. The Prayer time is nearly the same, except for Maghrib (21:41) and isya (11:30). Have to adjust to this new time-dimension.
Hopefully mybiological clock will be well adjusted by tomorrow morning. Elin's gonna take me for an orientation on campus and i might just go to admissions to get some things taken care of.
Cheers.