Malas nak keep track on the day, sorry. Hehe, i guess the semangat org puteh sikit sikit ada masuk :P. Anyhows, it was kind of last minute, but we decided to rent a car and head to edinburgh. A ford focus! Best gila bawak.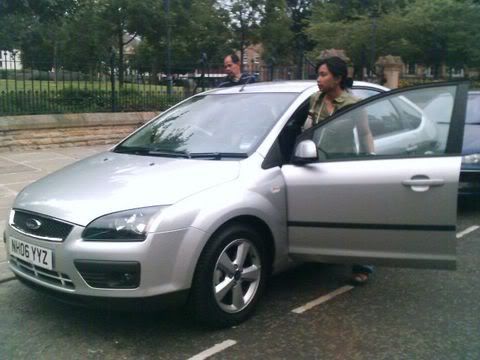 We headed off to edinburgh at about 8-ish in the morning. The sun was sunny and the skies were bright. The beauty of driving in the UK is that there are lots of ways that u can choose to get to your destination. Be it the motorway (highway) or the scenic kampung route. We chose the motorway at first, for fear of arriving late for hotel checkin, but suddenly felt adventurous to try the more scenic route.
On the way, we stopped at a place called Windermere. It's a small town surrounding a huge lake.
Went to the jetty. It was really windy and sunny.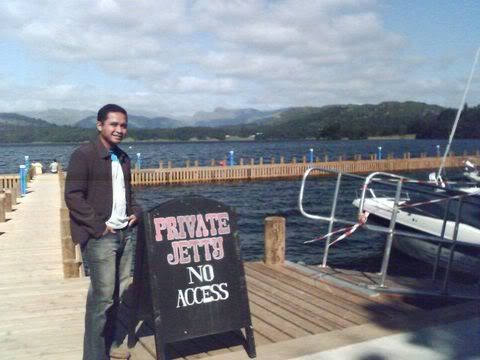 On the way, we also went past a few picturesque mountains.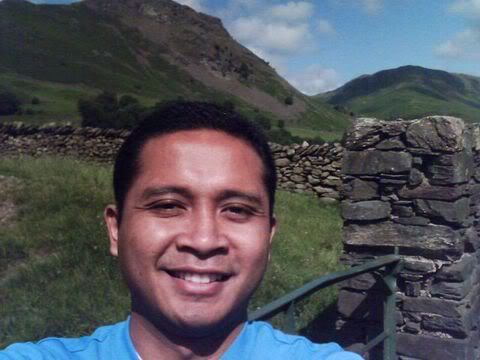 After 6 hours drive (campur sesat) we arrived in edinburgh. Nak rest banyak sangat pun tak boleh, coz rasa rugi. So we went straight to the edinburgh castle. We just passsed by the castle, and then jalan towards the royal mile. Most of the shops were closed because we came at around 6. Everything closes down by 6.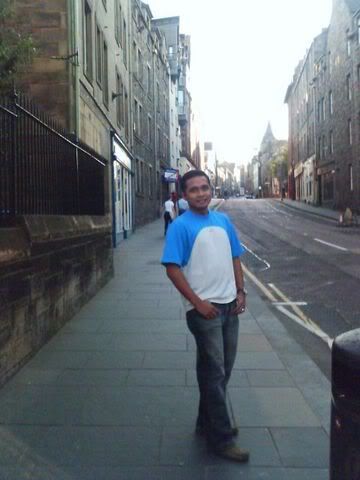 If you guys are going to edinburgh and have no idea on where to start, here's a good try. Park sumwhere near the edinburgh castle. Go to the edinburgh castle and follow one of the free tours inside the castle. Then, you walk down The Royal Mile towards Holyrood Palace. The Royal Mile is actually series of streets connecting the Edinburgh castle and Holyrood Palace. There are loads of attraction in between. Souvenir shops, Theatrical performances, juggling acts, fish & chips, and much more. It's nearly a 1 km walk. Later, you would want to visit the Holyrood Park, just behind Holyrood Castle. Arthur's seat (a hill) is just a hop away, so if you still have energy, why not try. Belakang tu is the Arthur's seat.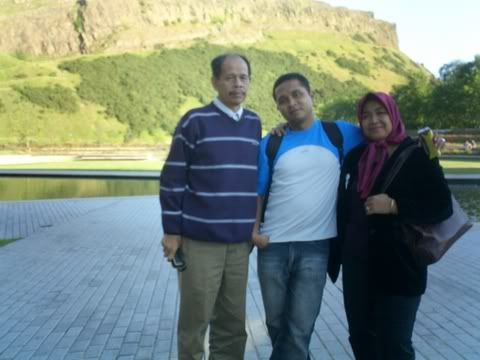 These activities alone should occupy one day.
OK, enuff travel agent-ing.
After the long walk, we decided to go to the beach. It was already 830p.m, but maghrib ws not for until 930p.m.